BOARDING KENNEL
The Aspen Boarding Kennel provides a clean, comfortable environment for the animals of Aspen as well as those dogs and cats that are here on vacation. The boarding kennel caters to approximately thirty dogs and five cats. We do accept the occasional bird or rabbit.
SAFETY FIRST
Each boarding animal must be fully vaccinated before entering the Aspen Boarding Kennel. Dogs must have received a Rabies vaccine, a Distemper / Parvo vaccine, and Bordetella. Cats must have received a Rabies vaccine, and an FVRCP vaccine. Proof of vaccinations is mandatory in order to protect your pet, our staff, and the other animals in the facility.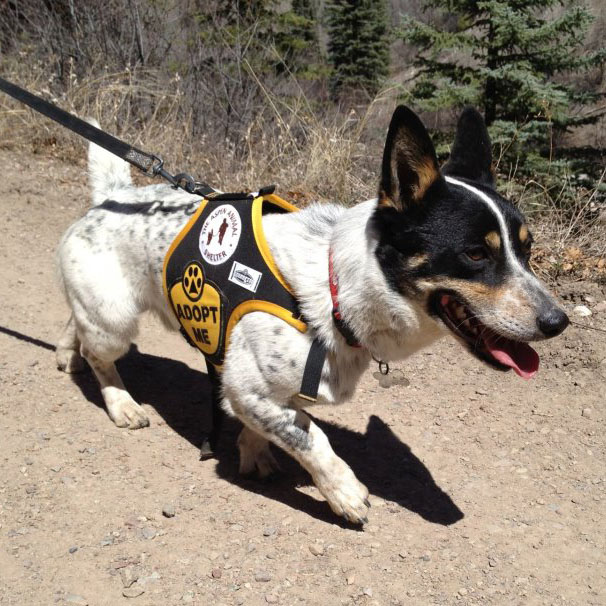 SUPPORT OUR PETS
The combination of the boarding kennel, the pet store and the grooming salon generate revenue to sustain the animal shelter. This virtuous circle allows the animals with homes to support the animals without homes. Once a homeless pet is adopted, he or she then boards with us, grooms with us and shops with us in order to help the next pet in need.
BOARDING RATES
The Aspen Boarding Kennel charges by the Calendar Day, not by the night. The Aspen Boarding Kennel Defines a Calendar Day as any portion of a day including the time from midnight to midnight.  The Calendar Day is not defined as a 24-hour period. Additionally, a Sunday or any day of the week specifically mentioned means a Calendar Day. For example, if you drop your pet off for boarding on a Monday and pick him up on a Wednesday, you have boarded for three Calendar Days. There are no discounted rates for late drop-offs or early pick-ups.
DAILY DOG BOARDING RATES
Single Kennel (32 sq. ft.)
| 1 Dog | $45 | Calendar Day |
| --- | --- | --- |
| 2 Dogs | $75 | Calendar Day |
| 3 Dogs | $100 | Calendar Day |
Double Kennel (64 sq. ft.)
| 1 Dog | $90 | Calendar Day |
| --- | --- | --- |
| 2 Dogs | $90 | Calendar Day |
| 3 Dogs | $125 | Calendar Day |
| 1 Dog | $100 | Calendar Day |
| --- | --- | --- |
| 2 Dogs | $125 | Calendar Day |
| 3 Dogs | $150 | Calendar Day |
| 1 Cat | $35 | Calendar Day |
| --- | --- | --- |
| 2 Cats | $50 | Calendar Day |
| 3 Cats | $60 | Calendar Day |